Review our guide to the State of Hawaii Driving Laws

Read our Hawaii Car Rental FAQ for more infomation.
Our Rental Car Fleet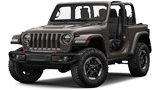 Our rentals are the newest models at the lowest rates available through our major rental car partners. Choose from our wide selection to find the perfect vehicle for your needs. Change or cancel your reservation at any time, no penalty!
Multiple Island car rentals to suit your needs. After booking your 1st vehicle on a given Island you simply book an additional car rental for another Island.